By Steve Force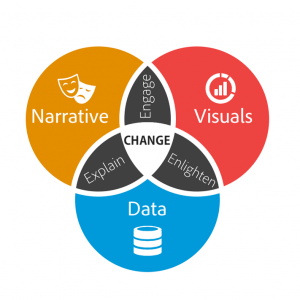 As a Data-driven hands-on Enterprise Architect (EA) practitioner, it concerns me how often we must justify our value to the organization.
As I think back over my long Information Technology (IT) career, I find it interesting that I can still apply my university-level computer science core course learnings; the content, the discipline, and even the approach hasn't really changed that much. We still think data structures, patterns, procedures, functions, objects, etc. just like we did almost forty five years ago.
The more things change, the more things stay the same?
Like many of you, I have come up through the IT ranks, starting as a computer operator, then moving into:
IBM 370 systems programmer,
Enterprise capacity planner,
Large scale system integrations /transformations,
IT technical consulting,
IT management,
Certified technical trainer,
Certified project manager (PMP),
IT change processes (ITIL, for example),
Technical Architecture, and
Enterprise Architecture.
Along the way, I have also shared my thoughts and experiences about Information Technology, at https://steveforce.com. These articles go back over 30 years, illustrating my deep commitment to our discipline.
While this has been a great career, and I've both learned and seen a lot, often it seems like I'm chasing something that might not ever be achievable. At times, I think the (IT) discipline isn't maturing in a way I think it should be.
I KEEP HEARING THE SAME THING OVER AND OVER WHEN PEOPLE DESCRIBE EA – or, it perhaps it seems we EA practitioners are simply spinning our wheels!
But maybe it isn't that the IT discipline isn't maturing. Instead, maybe my way of thinking about this is flawed. Maybe I should rethink my approach, and rather than trying to place my thinking as archetype in the situation, take the realities of common practice and tailor my approach to best serve the needs of IT.
I am a firm believer in a disciplined approach that is 100% in line with both current and future business needs, while still using the established practices in the best way possible to approach enterprise development transformation in a powerful, transparent way. However, being a creative guy myself, I also know how the best thoughts evolve and are developed. The seminal thinking and the germination of good ideas rarely, if ever, comes from a structured approach. Instead, you just dive in and start playing and developing, then testing and breaking and testing and breaking until you have something that works and is feasible. The result is a prototype that can be demonstrated so others grasp what can be done.
Not only is this fun, but it's fast and quickly iterable. It completely supports the notion of fail fast, fail early, fail often, and continuous development, continuous integration.
As a classically trained Enterprise Architect practitioner, I've tried to drive from a top-down approach, meaning leveraging classical enterprise architecture practices. I also embrace the bottom-up and in the middle-in approaches; however, my success rate seems to be mixed.
I don't think it's a matter of me not doing well. I oftentimes just can't demonstrate value using my approach.
---
I think it's high time to blow up my thinking..
I think it's high time to blow up my thinking and fully embrace the long-held ideas I've been nurturing for many years of developing and manifesting an agile enterprise architecture, or a perpetual enterprise architecture, or a continuous enterprise architecture, or what I now call a data-driven enterprise architecture, by thinking about how ideas evolve and are executed within organizations.
I remain rooted in both Enterprise Architecture AND as a Hands-on practitioner
Using my experience in a way where I can fully embrace the method developers create and evolve their systems allows me to meet the needs of leadership business owners and key stakeholders, as well as classical IT management, operations, enterprise architect's solutions, developments staff, and others. I can automate through a data driven machine, while learning analytics that can clearly demonstrate how modern enterprise architecture can be accomplished without blowing up, disrespecting, or making obsolete current industry best practices.
I focus on the middle: change, working with the process owners in the narrative, visuals, and data, and by collaborating in explaining and engaging, helping to enlighten all stakeholders.
This is done by understanding the requirements and expectations of the various stakeholders, anticipating their needs, constantly looking for patterns, best practices, data sources, etc., that can be leveraged via data science best practices and the goal of being a truly data-driven ecosystem, AND THEN DELIVERING.
---
How to deliver? This is what my practice area is all about!
Click on Steve's approach to Data-Driven Enterprise Architecture. click: https://steveforce.com/2021/11/23/steves-practical-approach-to-data-driven-enterprise-architecture-2/
(updated November 29, 2021)